Drew's Kitchen
We fabricated and installed kitchen countertops for this beautiful Norfolk home, adding an integral drying rack next to the sink. These tops were made with a premium color option, Titanium White.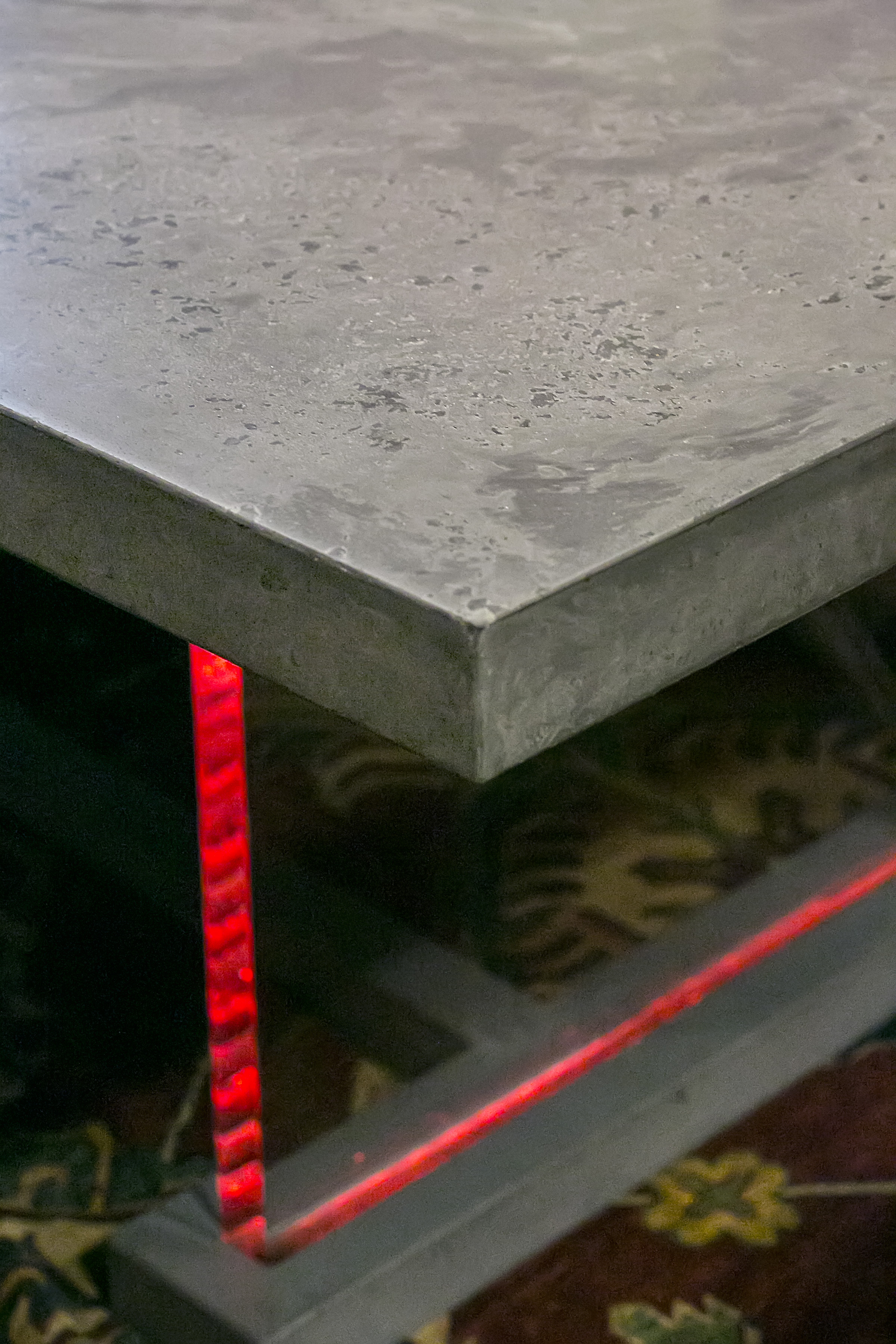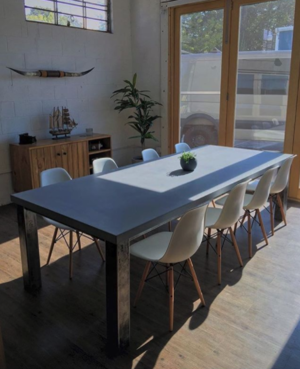 Conference Tables
Concrete conference tables can be designed in the size, shape and color of your choosing. Our in-shop welder can produce a variety of steel table bases, and our team's designer can help solidify your vision into a piece unique to you!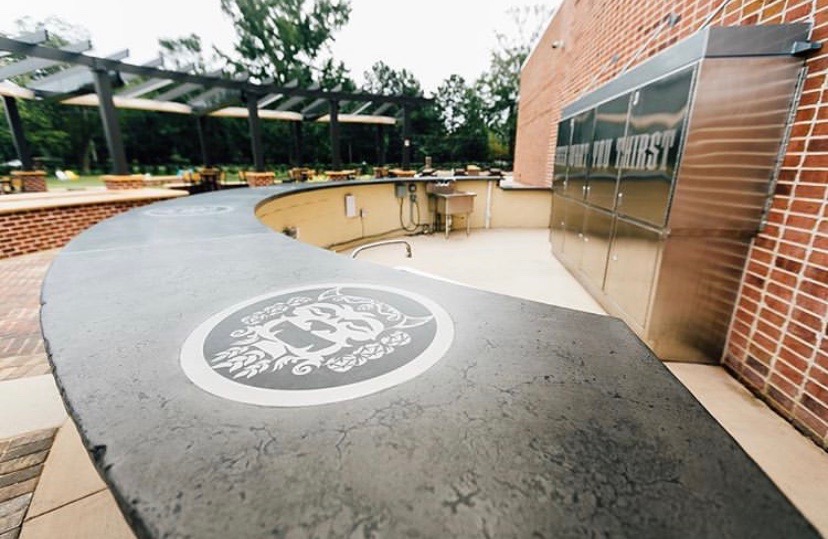 New Realm Brewing
This custom designed bar features our Gray colored tops in the Distressed finish. After New Realm's intricate logo was cut from metal, we carefully filled it with black concrete, integrating the logo during the casting process. To make the logo really shine, the concrete tops were finished with a diluted black stain.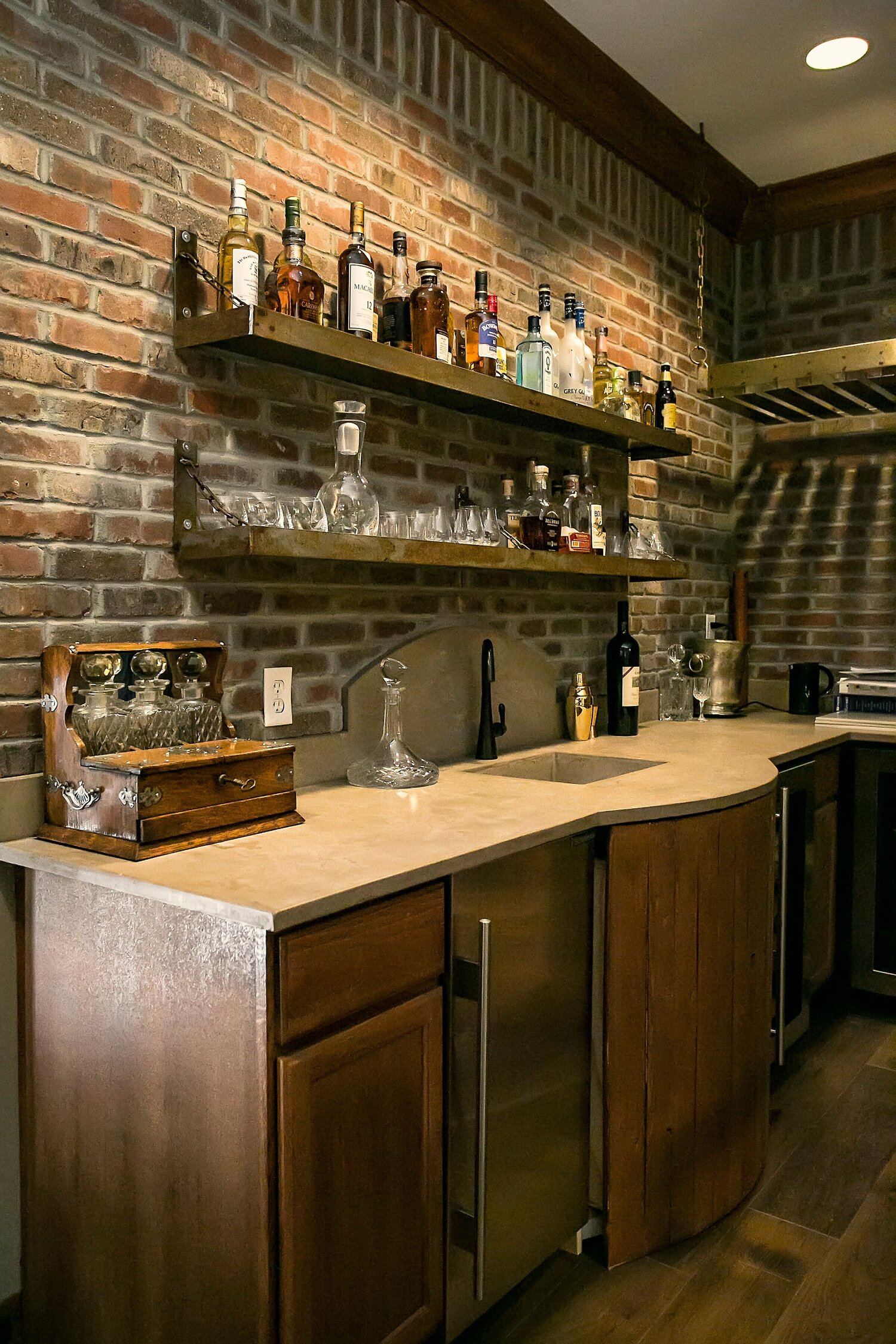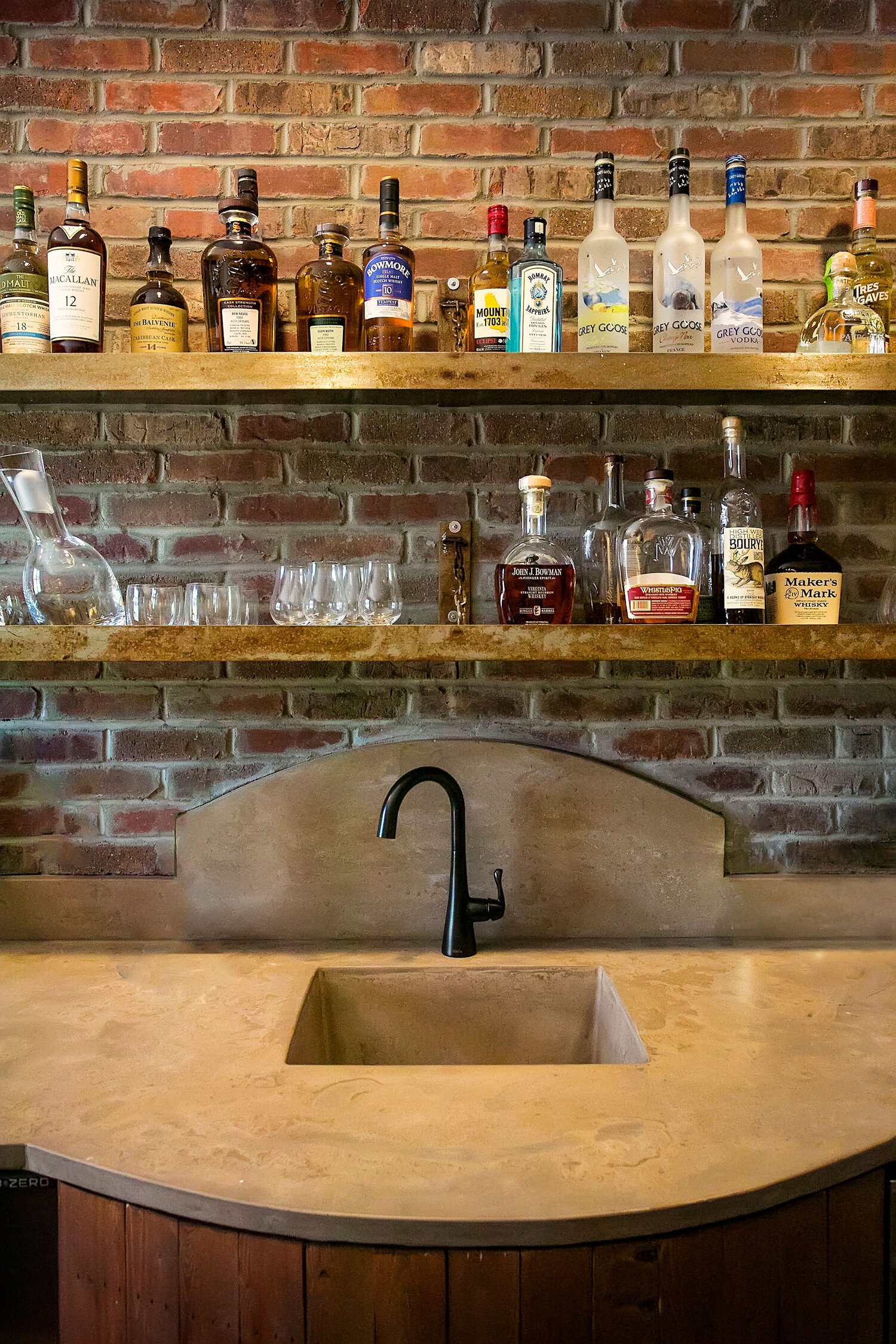 Indoor & Outdoor Kitchens
Concrete Countertops give kitchens limitless design options, and an alternative to the typical. It gives us the ability to form to any shape, and compliment your style with different profile edges, concrete backsplashes, waterfall edges, and more.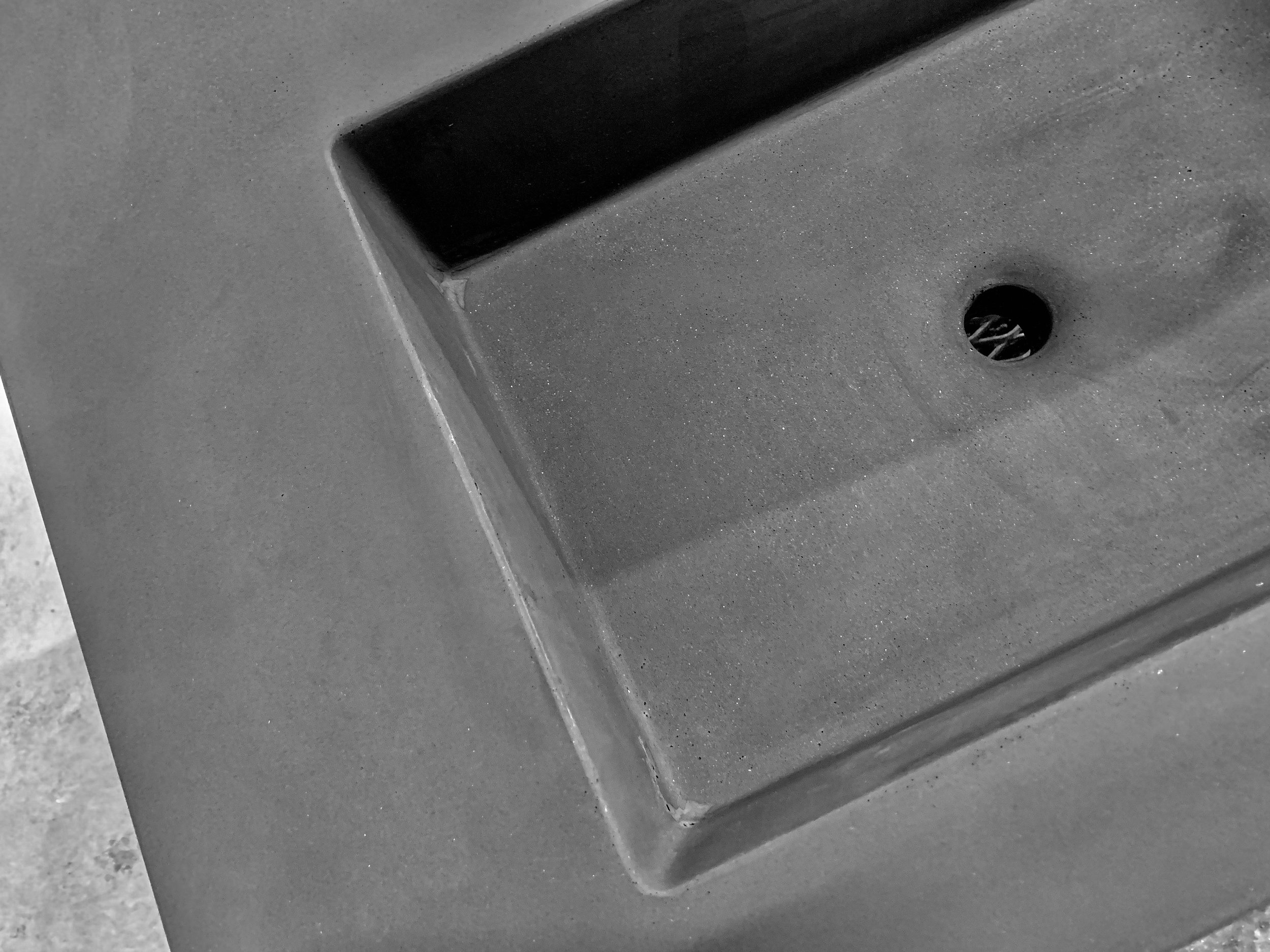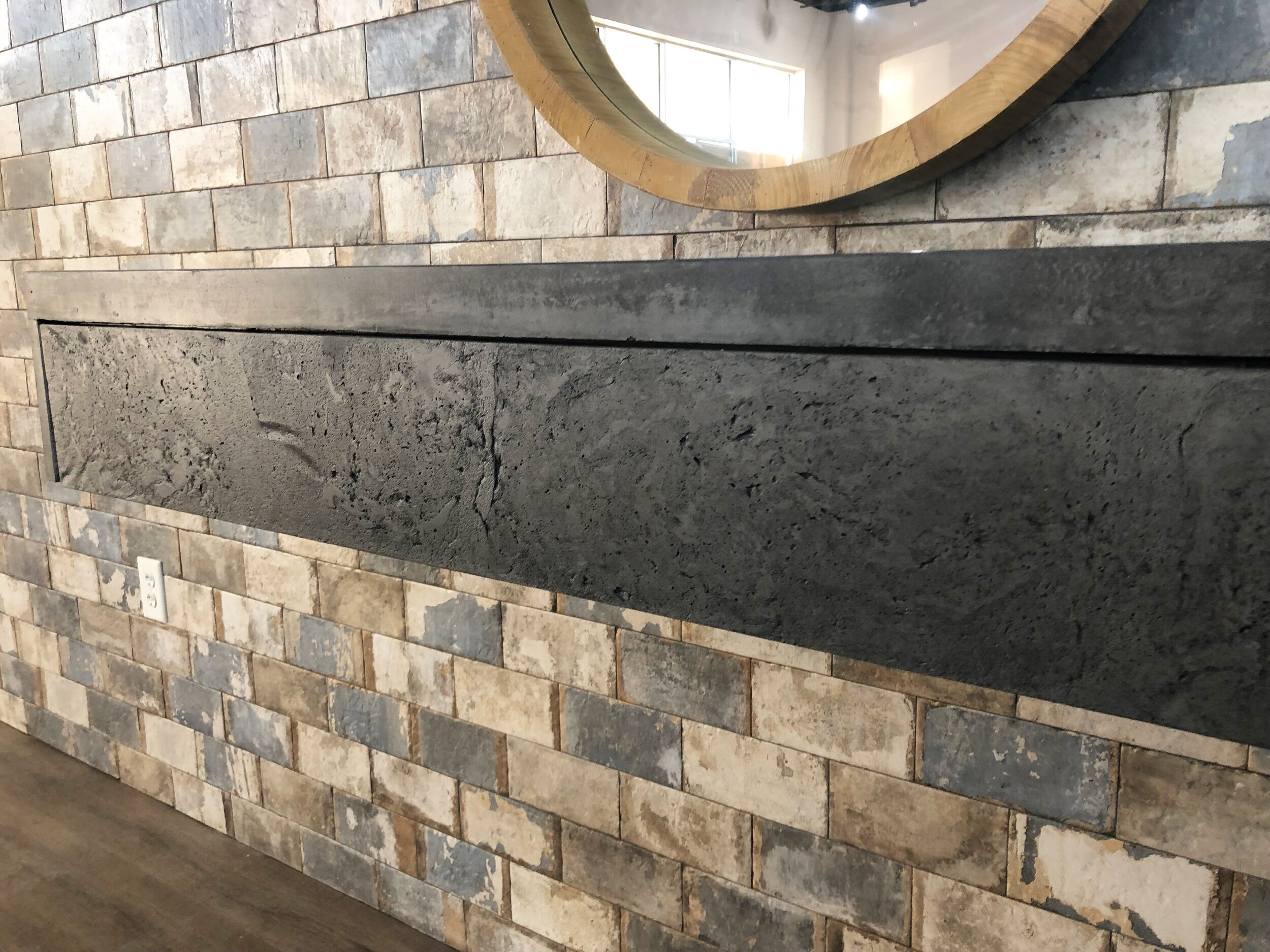 VANITIES/Sinks
Concrete vanities and sinks, designed and built in the way you imagined, with attention to detail that works with your facilities' specs.
contact us
We will gladly answer any questions or discuss your project with you. Inquire today for more information, or to schedule a visit to our showroom.
426 West 23rd Street
Norfolk, VA 23517
Call: (757) 333-4825